2013 was an unbelivable unicycle year for me.
13 TV Performances in 6 different countrys helped me to show my sport to a wide audience and to achieve new tv and guinnessrecords. Highlights where my Slackline Record in guinness china and two appereances in the "zdf fernsehgarten". Along this I also was featured in many magazines.
Besides this media work off course I unicycled a lot. Six times I went in the alps to do practice and gusto rides with a highlight trip to the Mettelhorn. I also had the chance to do mountain unicycling in malaysia, france and spain which was challenging and a lot off fun. Because it would be to much to write about every tour I made a collage with pictures from my most excting unicycle activities 2013: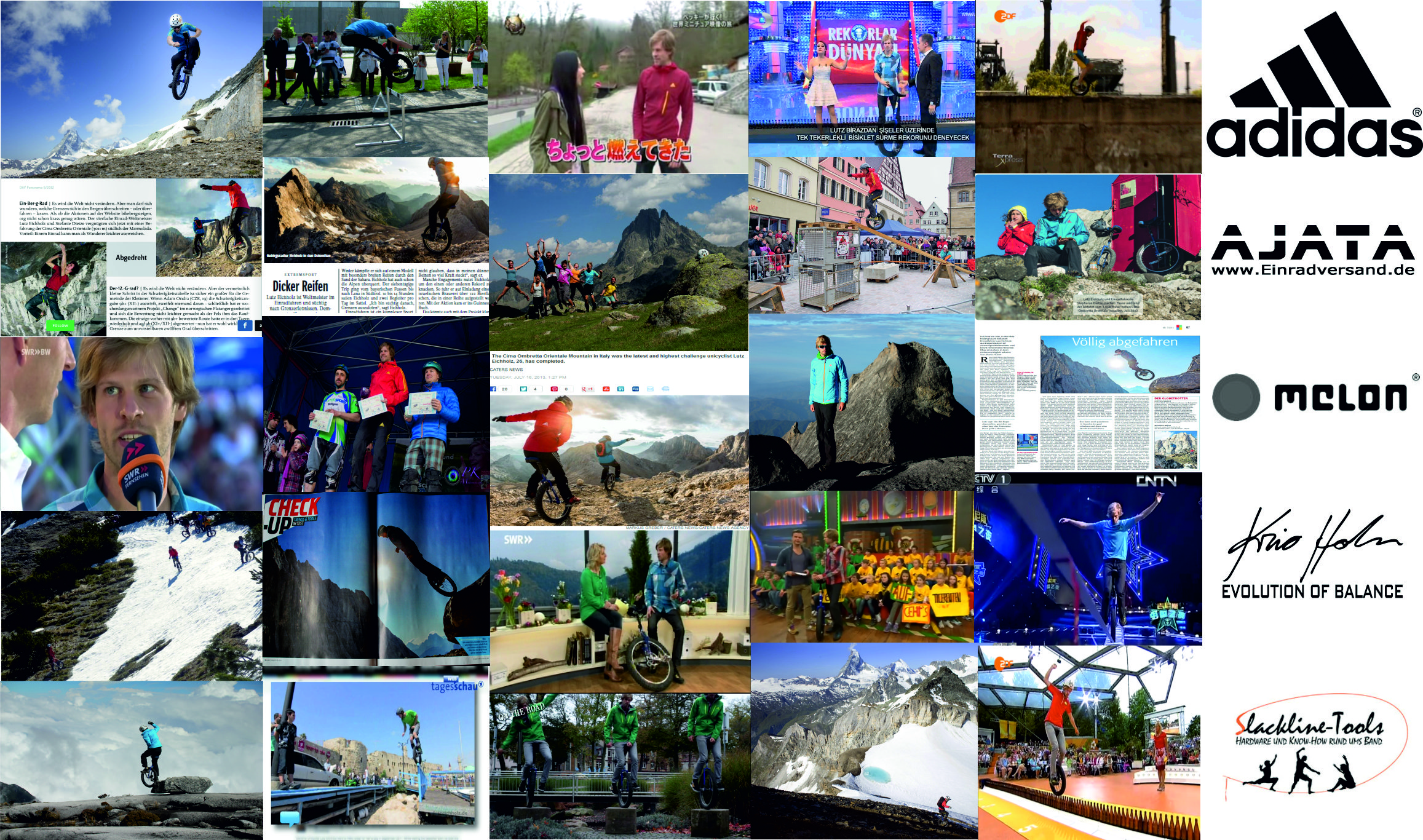 Thanks to every body who supported me in this awsome year!