The last weeks have been really bussy but awsome for me. Luckily I could travel a lot. My head is nearly full with all the new impressiones I made during the last weeks but I still enjoy it. After mountain unicycling in france and spain I went home a little earlier then planed to perform in the ZDF Fernsehgarten. You can view a Video of my performance in the ZDF Mediathek.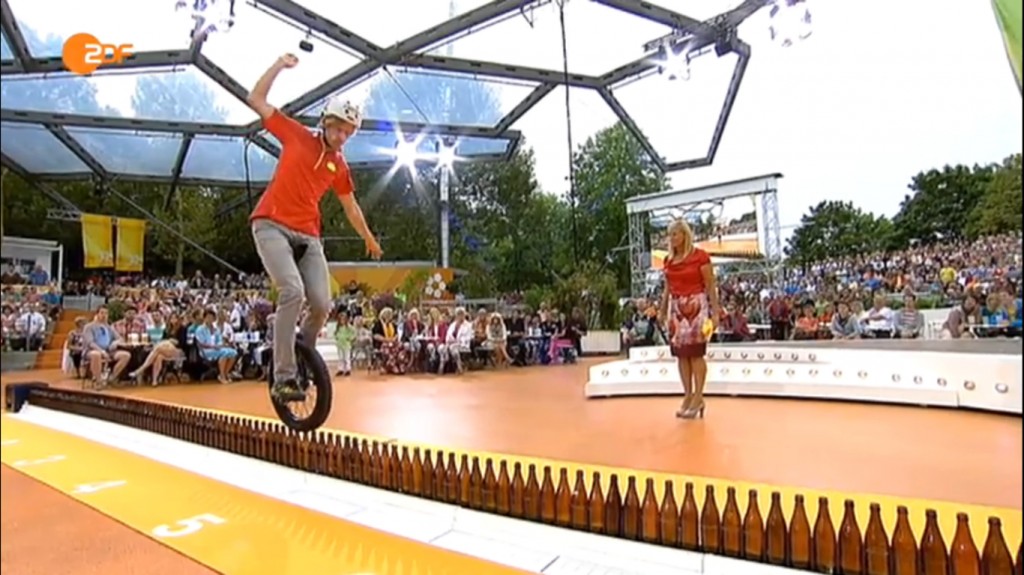 Directly from the performance in Mainz I traveled to Asia to unicycle a little bit and make some pictures out of it. Next year I will publish further informations about the project so far I can show you only holiday picture off the beautifull landscape I could enjoy.
Back in germany I stayed only for a few hours in Kaiserslautern before I went to france to go on a climbing trip at the ardeche. Now I am back in Germany but today I will fly out again to perform in China.