I used the last weeks to show Mountain Unicycling in as many TV Shows as possible. First Show was crazy japanese TV who came over to film me riding on some spectacular spots. The 4 filming days where really interesting and we had lots of fun.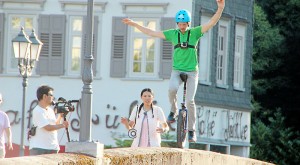 Next to this TV show which I havent seen yet, I also gave an Interview in the "Landesschau": SWR Mediathek.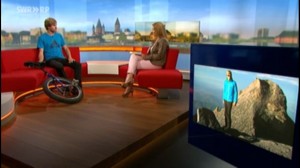 I also got the honour to perform a little bit at the "Rheinlandpfalz Tag" in Neuwied together with some other sportsmen from my State.