After climbing and descending Mt Damavand in Iran I decided that my next trip should be more relaxing. Sicilia sounded like the perfect destination to me.
When my Girlfriend and me arrived on the Island the wind was blowing like a hair-dryer, forcing many forest fires. But it still was nice to come from cold germany to hot sicilia.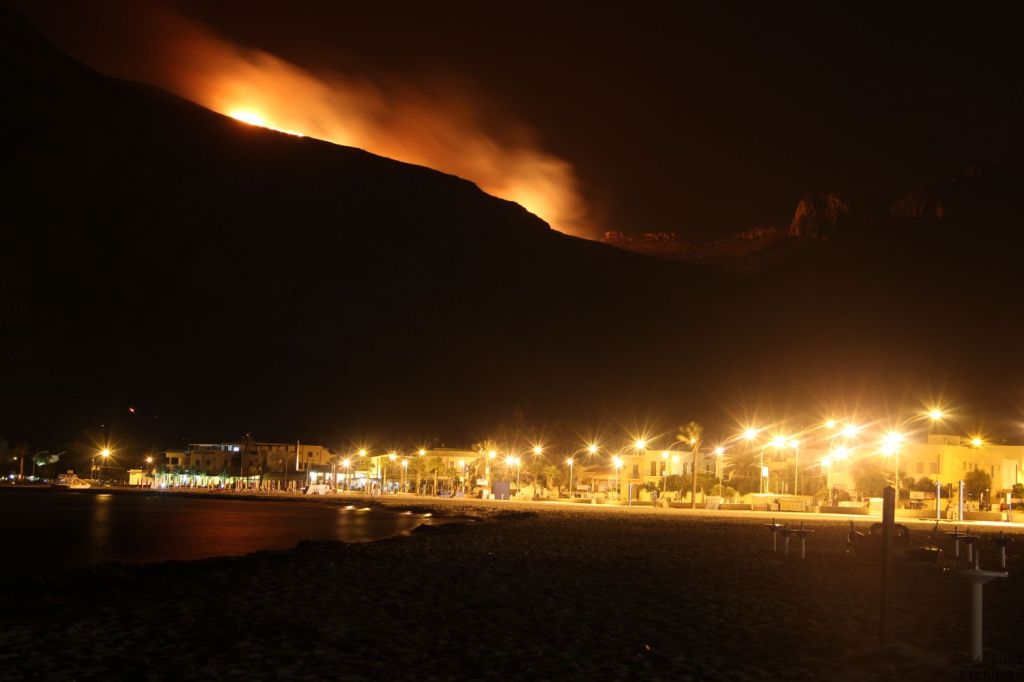 Luckily the fire fighters took care of most of the problems quite fast.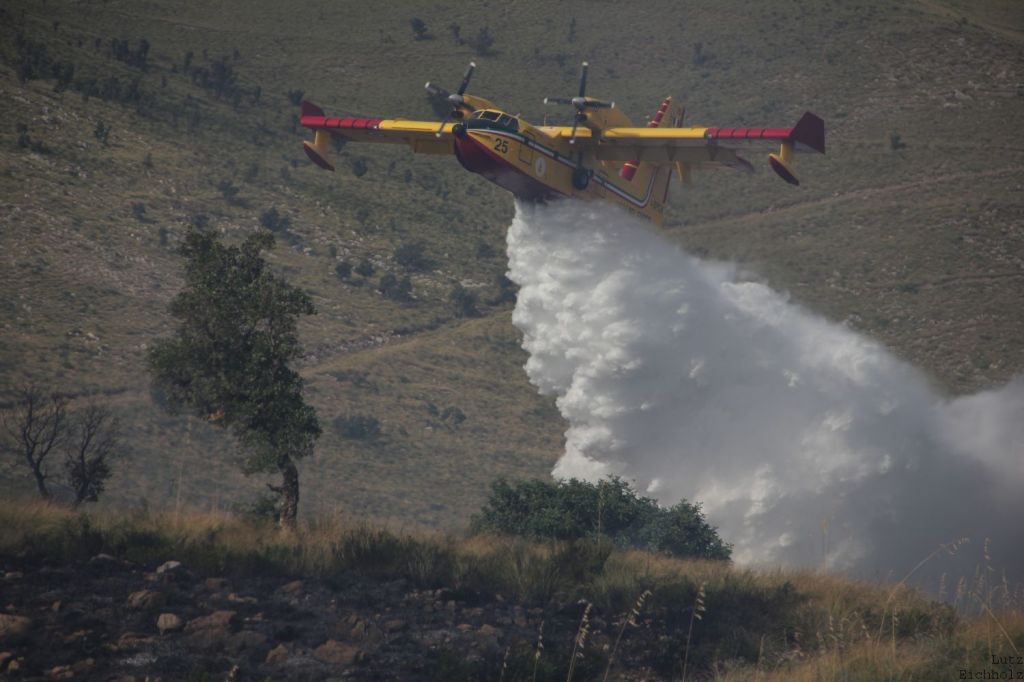 The next days we relaxed with some small hikes and lots of beach time while roadtripping around the island. Soon we arrived at Mt Etna and decided that it was time to do some more sport. First we hiked a bit next to Rifugio Citelli but sadly we couldn't climb up much because of the foggy weather. Nevertheless going down was tons of fun.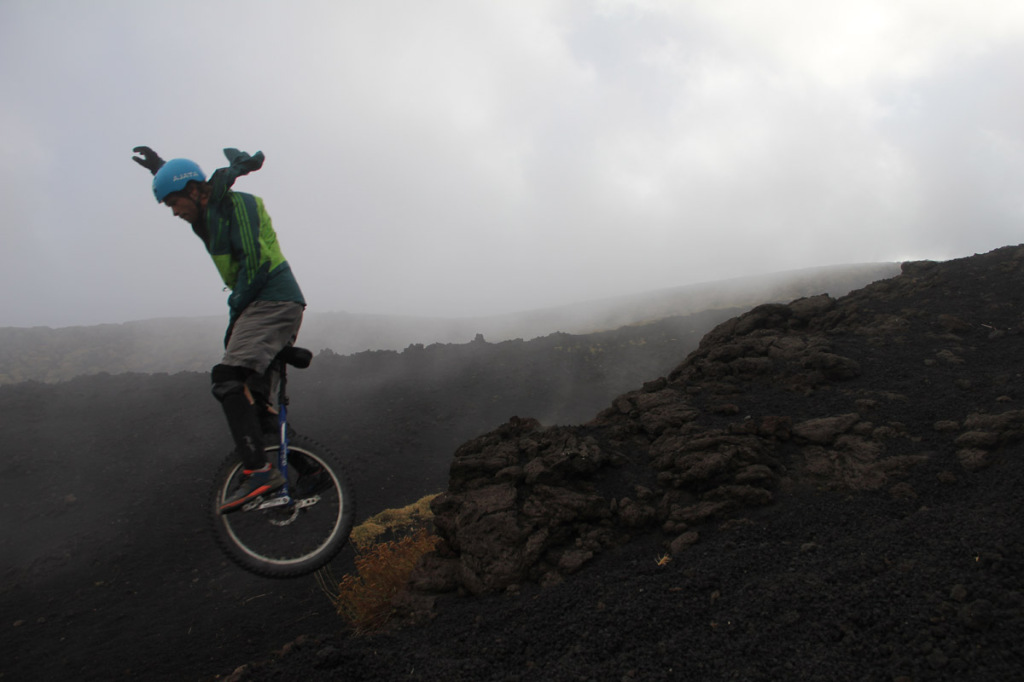 On the next day we had more luck and walked slowly up on the north side of the mountain.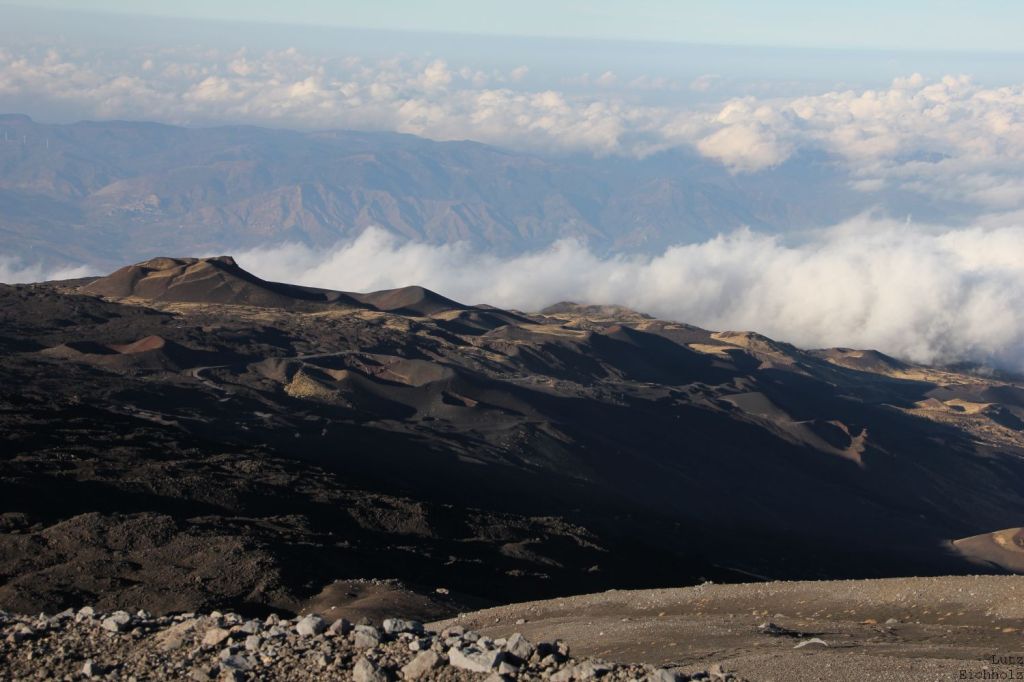 We had no plans to reach the summit and walked slowly with lots of short breaks to catch the awsome view and eat our paninis.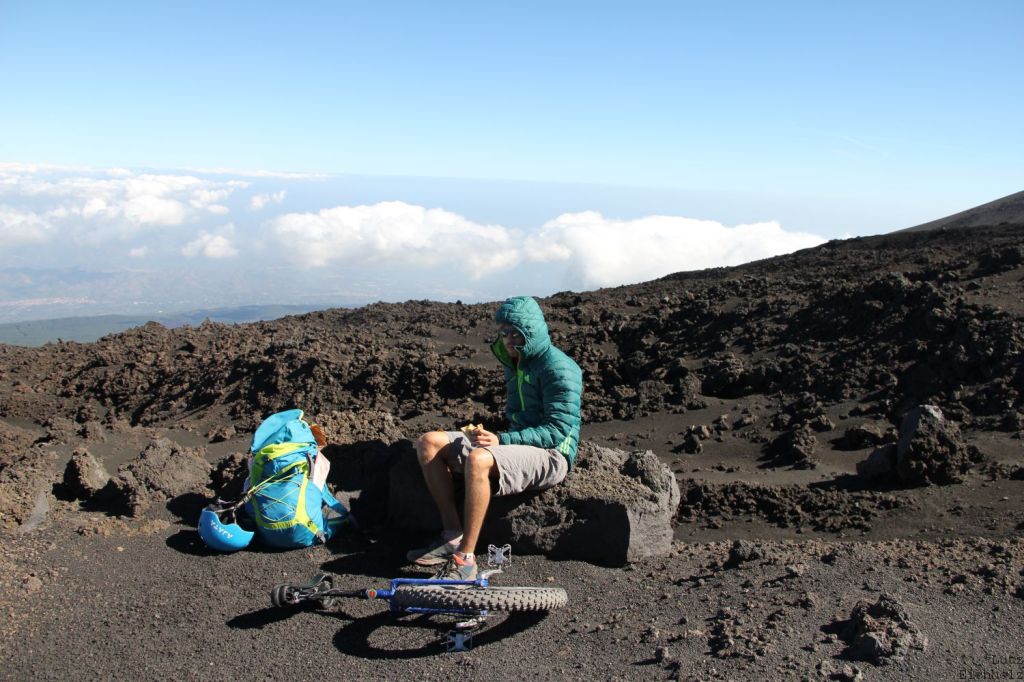 Soon we arrived in a scenery which we imagined only on the moon.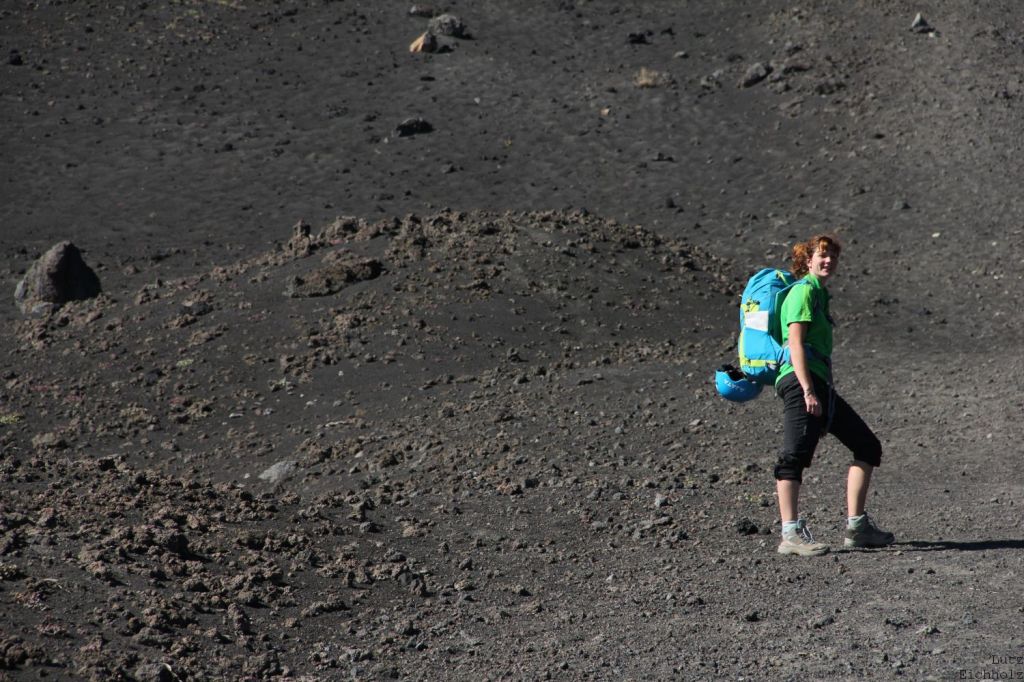 From time to time funny 4×4 busses past our way but there where no other hikers.
After 6 hours of hiking the trail became so narrow that even the 4 wheel drived busses could not go further. A little later we where suprised that we reached northern top of the mountain. The nice view and the easy trail helped us not to notice that we already hiked 10km and 1500m of attitude difference. Luckily I carried my unicycle with me all the time. I never planed to unicycle down from the summit of Etna but for sure I was up to this challenge.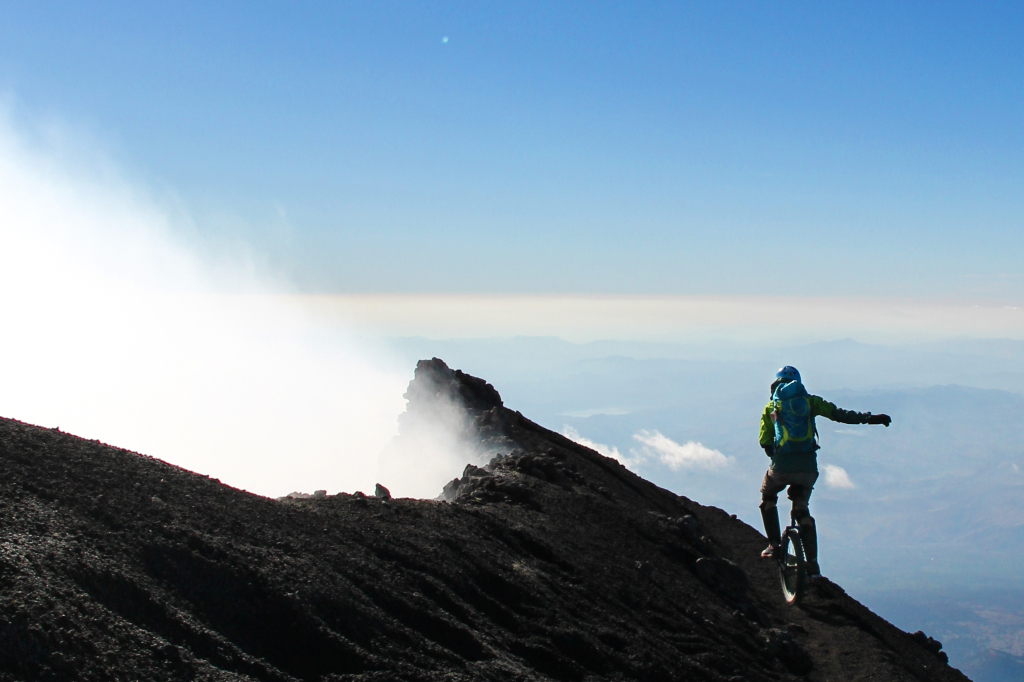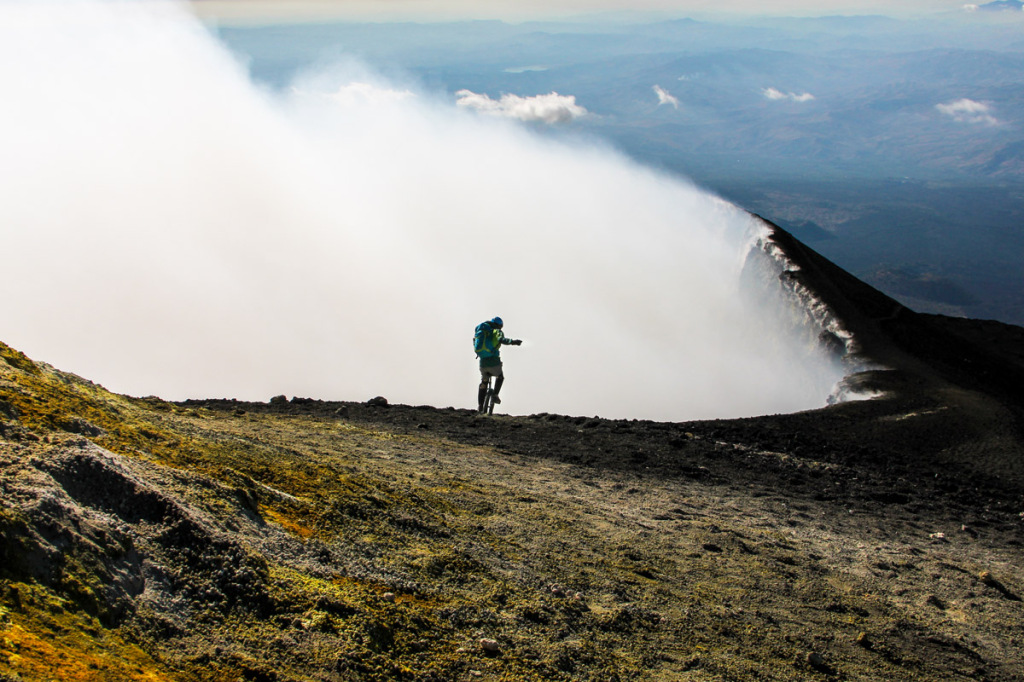 The descend was fairly easy but unique because of the landscape. Even the food and beaches would have been worth the travel to sicily, but descending Etna on unicycle was for sure the highlight.